Race registration and packet pickup will be at the Dunkirk Moose Club in Dunkirk. Use the side door by the parking lot. Parking is available at the Moose Club

Directions:

From Thruway (I-90) Exit 59 turn right on Route 60.
Go north on Route 60 for 2.2 miles to Route 5 (Lake Shore Drive).
Turn left, go west 1.2 miles on Route 5 to the Dunkirk Moose Club.
Park in the Dunkirk Moose club parking lot or at the Main pavilion at the finish line.
DUNKIRK MOOSE CLUB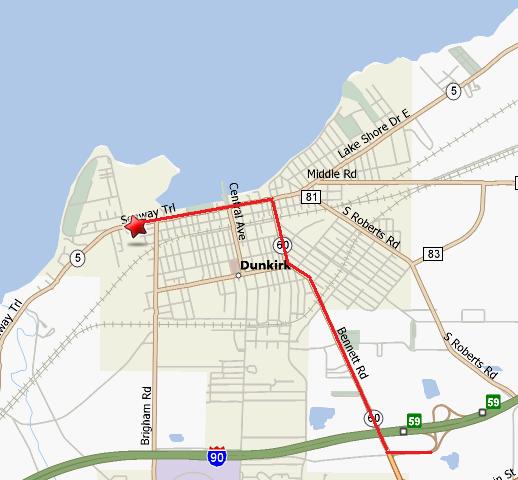 DUNKIRK MOOSE CLUB